Canon/Project Imagination

Inspire a Hollywood film











For creative users who want to create inspiring footage out of everyday moments of their life.
Insight

Users keep thousands of videos and images on their phone and cameras and yet don't do anything with the content. How might Canon create a product that helps to edit their own content effortlessly and make it more inspiring?


Challenge

Canon wants users to create their own trailer in the most effortless way possible whether it's a novice user or an expert users Canon has tools for every user's needs. The winning Trailer will be chosen by Ron Howard to inspire a Hollywood film.


Role

UX Lead for Customer-facing product, and CMS for client-facing users, Client Liason, 12 Person Creative Design Team



Smart editing
Where we do the work for you. Using AI technology to create beautifully edited videos with
sound, titles and credits, users have the opportunity to edit and refine after.
Pro-web editor
For users who want more control over their editing. Users were able to add thousands
of Canon customized styling, sounds effects and typographical treatments.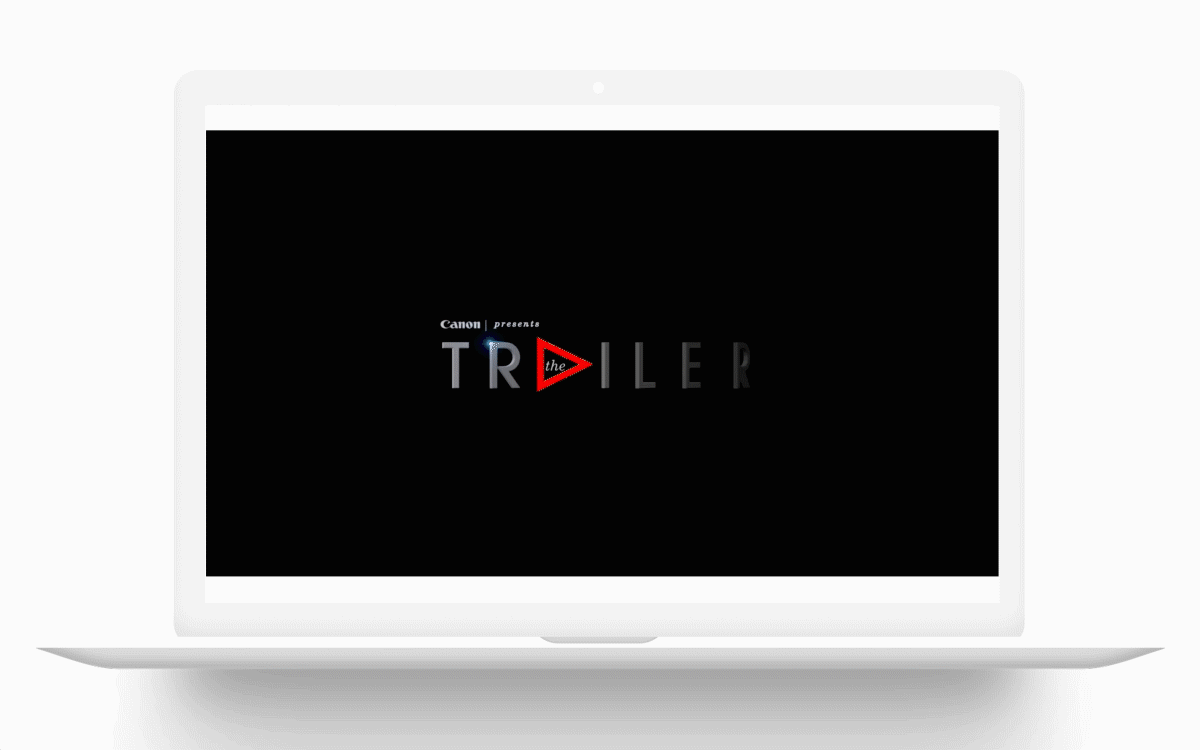 Provides users with industry experts and influencers to inspire and give
advice for novice and expert filmmakers.
The timeline shares real-time status of The Trailer's contest.
Suggest Tool
Recommends other trailers within the same genre or theme that users might
enjoy from the gallery.
Filter and Sort
In the gallery, users can filter by genres and themes and sort by time
and most popular.
Results
Thousands of trailers were submitted with a 53% completion rate and
created 2.64 million social impressions.
Introduction
Ron Howard introduces what The Trailer entails and discusses the creative process.
Past Winners
Highlights the past winners from previous Project Imaginations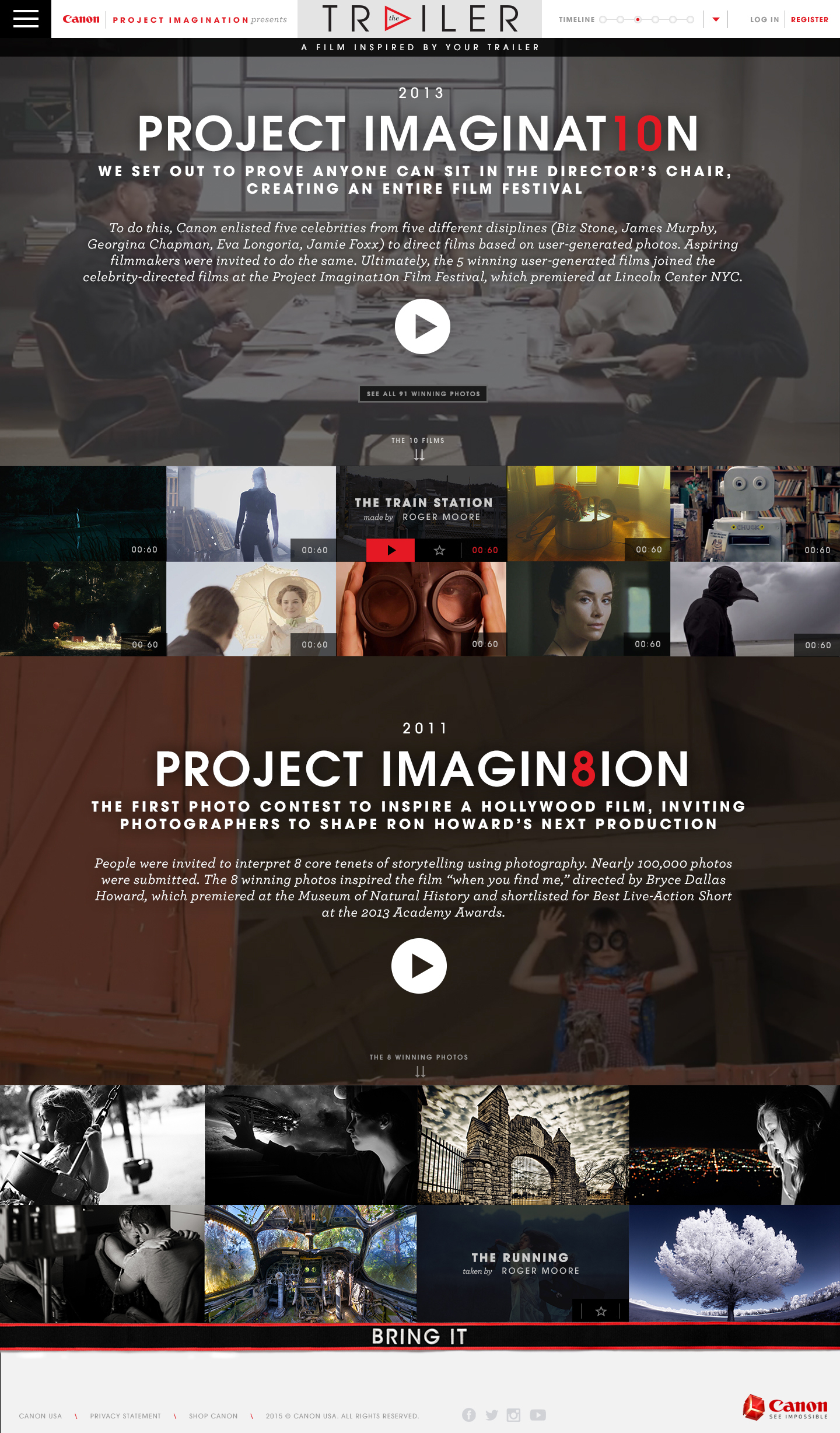 Design Process
User Interviews, Synthesize Research, Concept Development, Sketching, User flows Interaction Design,
User Testing, Prototyping, Iterate prototypes, Design implementation, Visual QA.