Motion Traxx

Coaching and music that syncs to your body's needs















Coaching and motivation personalized to change the
way you workout.
Idea

For serious runners who want to maximize their training routine. Motion Traxx App is a music fitness app that intensifies your running power with personalized coaching and custom designed tempo changes beats per minute bpm. Unlike other fitness Apps, Motion Traxx's music is composed to optimize your workout routine.


Process
Research and Discovery, Concepts, Strategy, Logic Mapping, Interaction Design, Wireframing, Visual Design, Prototyping, Art Direction, Client Liason, Lead Interview Moderator.


Results

Increased users to reach 200K. Rated as a 5-star mobile app and featured in the Apple iTunes store.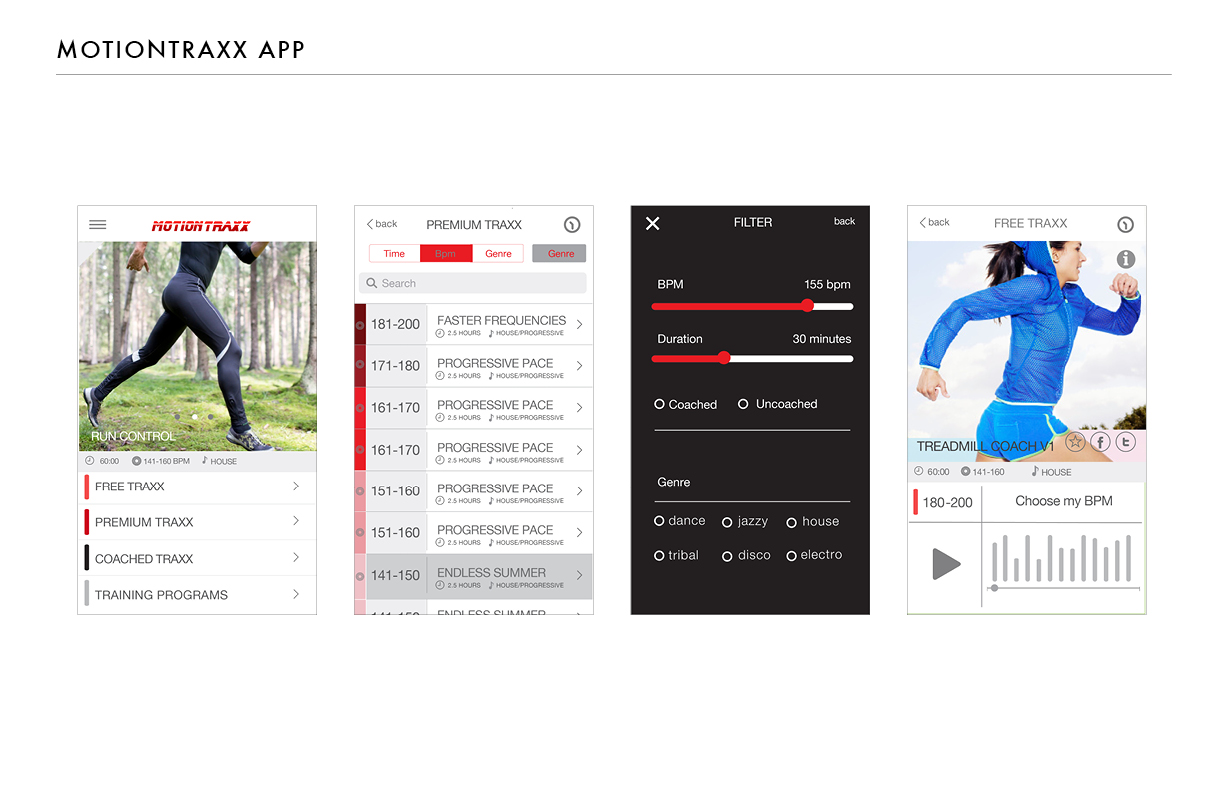 Challenge
Motivate runners and athletes to have a more optimized workout.


Insights

Serious runners have a hard time finding music with a fast enough beat for running.

Movement during a run makes it difficult to use running apps.

Listening to audio coaching during a workout helps to motivate and give runners a better workout.

Some athletes will know their running pace but may not be aware of their Beats Per Minute (BPM) in relationship to their pace.



Role
Lead UX designer, Visual Design, Strategy, Art Direction, and Client Liaison.